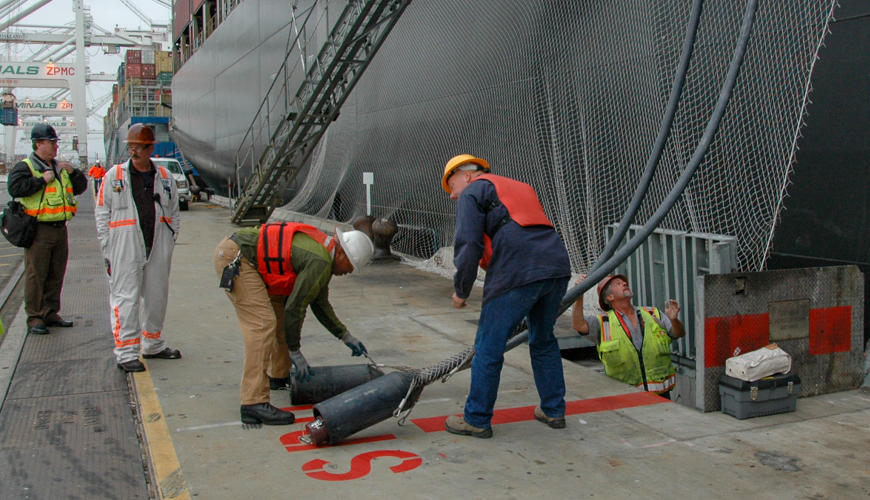 Unparalleled Wages & Benefits for West Coast Waterfront Workers
The PMA processes weekly payrolls for more than 15,500 ILWU members, who enjoy world-class wages. The average full-time registered worker earns more than $207,000 per year. For longshore registrants, the average is $194,350. Clerks are paid an average of $217,651 per year, and for foremen the average is $311,656.
Registered longshore workers who are unable to obtain full-time work are protected by the pay guarantee plan (PGP), which provides a guaranteed weekly income to industry registrants who meet certain eligibility criteria and are unable to obtain a 40-hour work week. This includes workers who are unable to obtain full-time work because of technology.
The industry Pension Plan has also seen major updates in recent years. Pensions for fully vested workers with maximum years of service rose to more than $95,000 annually in 2021.
For more information on wages and benefits, please see the 2021 PMA Annual Report.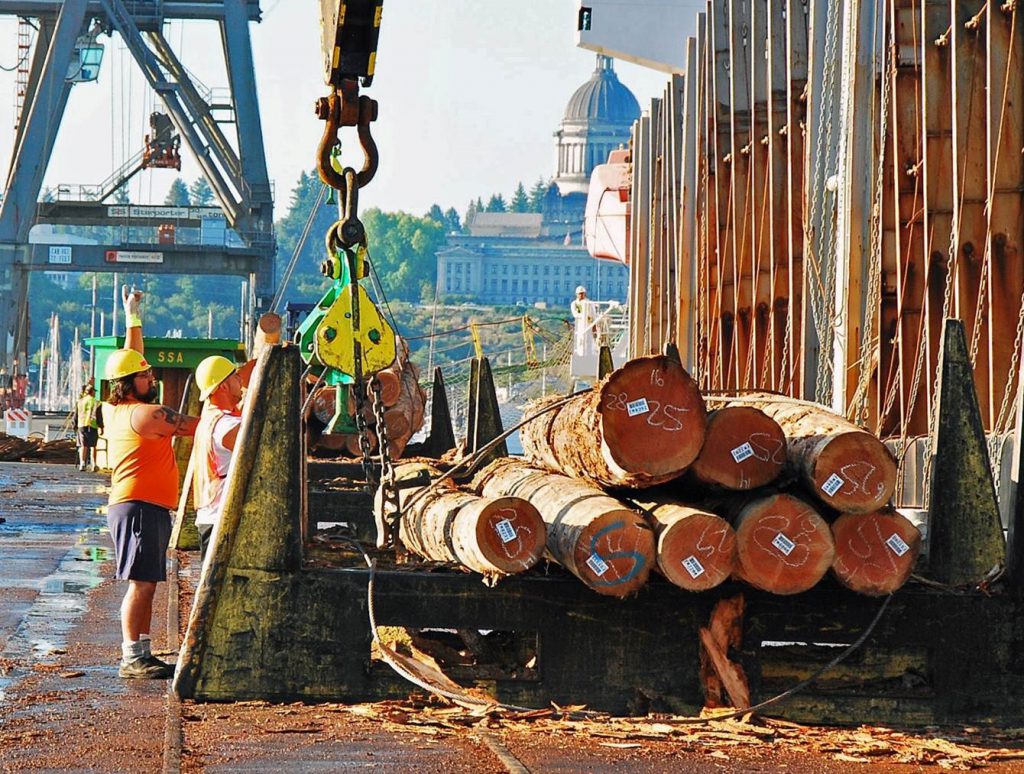 ILWU Benefits Package
The ILWU benefits package includes employer paid health care for workers, retirees and their families with no premiums, no in-network deductibles and 100 percent coverage of basic hospital, medical and surgical benefits. Prescription drugs are covered for $1 per prescription; dental and vision care are provided to workers, retirees and their families at little or no cost.
Employers spend more than $2 million per day for health coverage for registrants, retirees and their dependents. Registrants and retirees generally have access to dental and vision benefits for themselves and their dependents at little or no cost, as well as employer-paid life insurance coverage.
The longshore, clerks' and foremen's agreements recognize 15 holidays, of which 13 are "paid holidays." Registrants who are eligible to receive a paid holiday benefit package receive pay equivalent to eight hours of work at a basic rate whether or not they work on the holiday. All registrants who are paid for work on one of the 13 "paid holidays" receive wages for the hours worked at the overtime rate.
A basic one-week or two-week vacation is paid based on qualifying hours worked by each eligible registrant in the previous payroll year, with up to four additional weeks paid based on qualifying years of service in the industry. Vacation payments are made in February and each week is paid at 40 times the registrant's applicable straight time or appropriate skilled straight time hourly rate.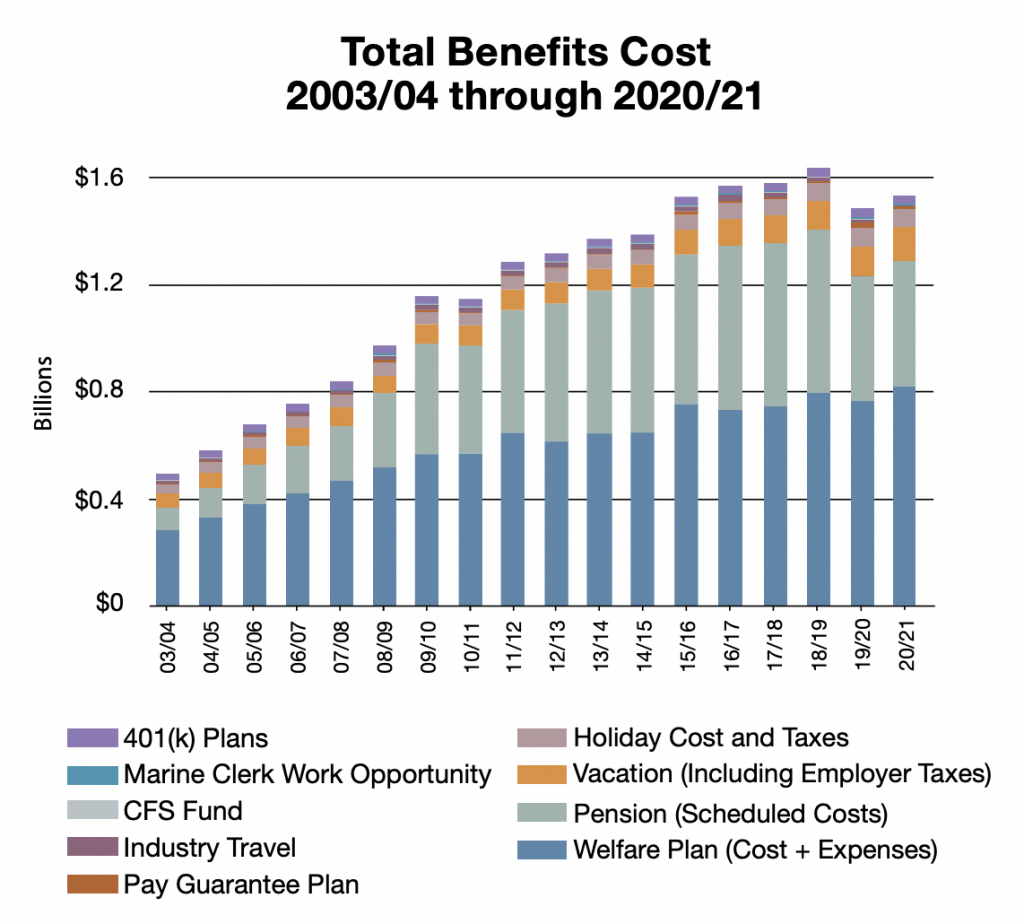 Stabilizing Overall Costs
Over the past decade, benefit costs increased from approximately $93,200 per active registrant to approximately $102,000. For 2021, overall benefit costs increased by $21 million, to a total of nearly $1.6 billion.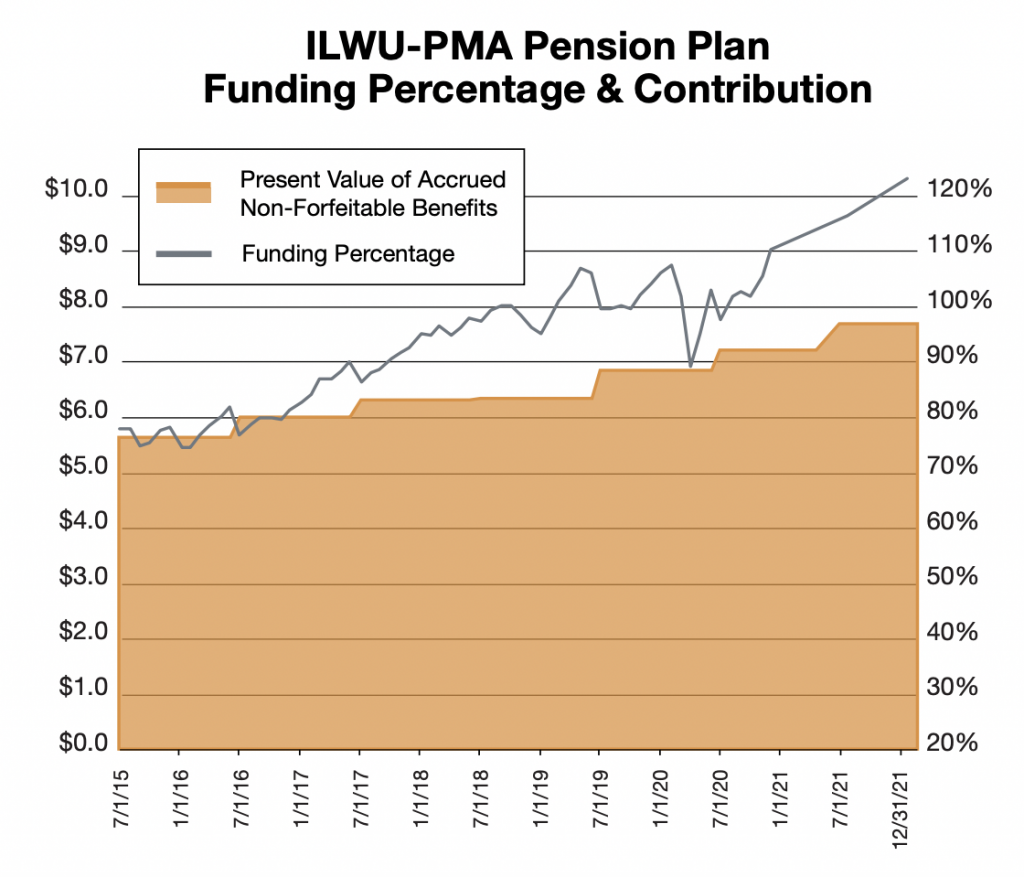 Fully Funded Pension Plan
The industry pension plan – the ILWU-PMA Pension Plan – is world-class, and has seen major upgrades since the seminal technology agreement of 2002. Currently, the 2021 maximum yearly retirement benefit is $95,460. At the end of calendar year 2021, the Plan paid $36.6 million per month to 9,194 benefit recipients. As of 2019, the Pension Plan became fully funded. Non-contributory for the participants, the Plan is completely funded by employer contributions.
Healthcare Benefits
The healthcare plan – the ILWU-PMA Welfare Plan – is among the most generous in America, with no employee premiums and low out-of-pocket costs for out-of-network services. In the 2021 fiscal year the healthcare cost per ILWU registrant was $54,550.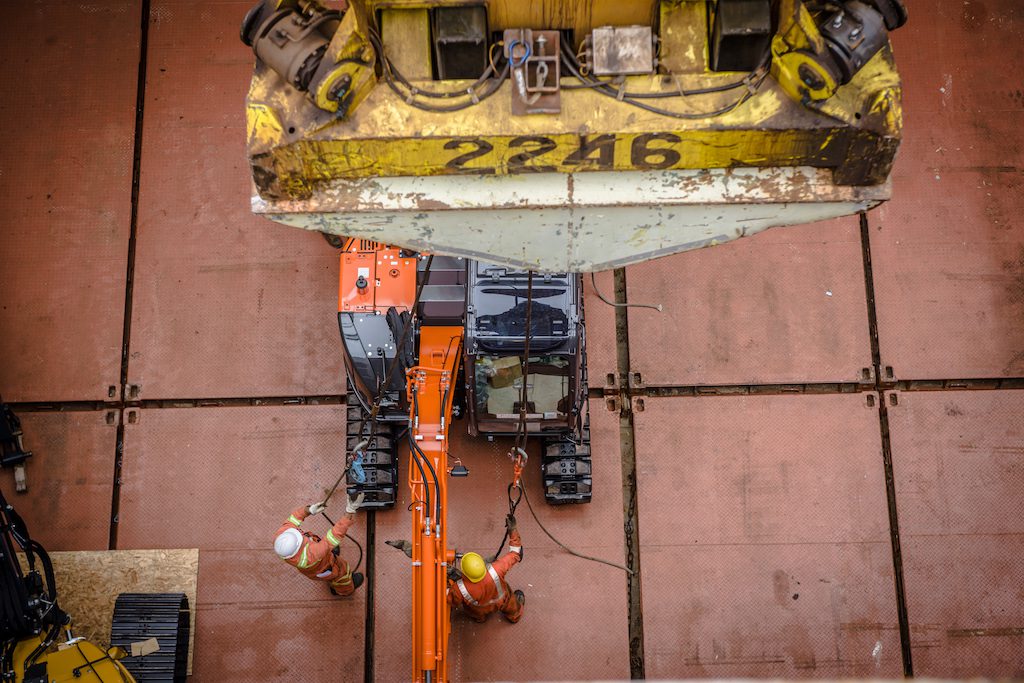 ILWU-PMA Savings 401(k)
The ILWU-PMA Savings 401(k) Plan went into effect on June 30, 1991. The unique status PMA holds as a payroll agent for the industry on the West Coast provided the opportunity for the Parties to establish this as the first tax-qualified multi-employer 401(k) plan in the United States.
Employers make a contribution to the account of qualified Longshore, clerk and foreman registrants each year. Registrants may elect to contribute as well, in increments of $1, up to $12 per eligible hour paid each payroll week, into their 401(k) accounts. Participants may also elect to defer any percentage, up to 90%, of their vacation paychecks into the 401(k) Plan.